Campoamor and the our new clinic
Dental Family Bushin is a dental clinic newly opened in Campoamor (on the South of the Alicante province). The clinic is situated on one of the main streets of this cosy little seaside town.
Everybody would gladly work at such a beautiful place (just look at a happy face of our chief doctor – Andrej Bushin!).
Patients also find it very pleasant to sit at the terrace and enjoy the view while waiting for the procedures.
For those who arrive far ahead of appointed time, we can suggest a five-minute-walk to the small beach. You can go for a swim there or walk along a beautiful embankment winding high above the sea.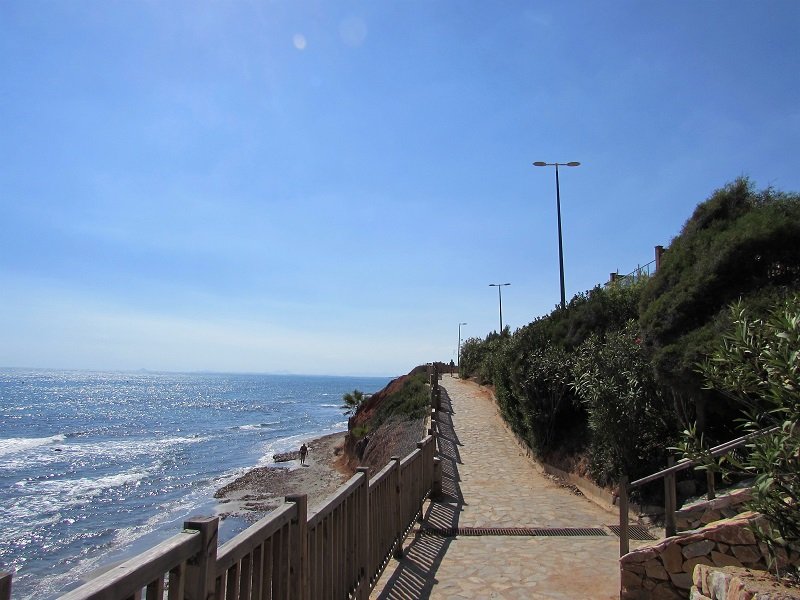 Moreover, our new clinic in Campoamor is one of the few most technically advanced in the region. One can undergo 3D imaging, use all the latest technologies of teeth reconstruction including 4D implantology there.  All these procedures come at very reasonable prices.
So, come by Campoamor to enjoy this heavenly place and to have your teeth treated, quickly, with high quality and at a reasonable price!
Click here for best offers and discounts.
Book an appointment online or call us: +34 664 028 443
Your Dental Clinic in Campoamor